Welcome to Angel Wings Art and I hope you enjoy your visit! I love working with Spirit and Angels; and bringing them closer to you. They have a special energy for guidance, protection and love. I specialise in finding Beautiful Angel Gifts for Birthdays, Remembrance, Healing and your Personal connection to Guardian Angels. Our shop has grown to include Fairies, Crystals, Unicorns, Chakra products and much more!
My Angel Paintings are Divinely Inspired by Spirit. Each one is personal and comes complete with a Certificate of Authenticity. Discover more about my Angel Art and their Special Messages today.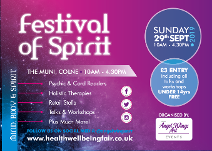 Our gorgeous Angel Gifts bring such comfort and joy whether it be to watch over you or someone close. We have gift ideas for everyone who has lost a loved one to spirit, needing inspiration from the Angels or wanting to feel close to someone in Heaven.
We pride ourselves in bringing new and unique gifts so if you can't find what you are looking for or are looking for a specific Guardian Angel Gift then please get in touch.
May the Love & Light of the Angels be with you Always xx