Terms and Conditions
Privacy Policy
At www.angelwingsart.co.uk the privacy of visitors is of extreme importance. This privacy policy outlines the types of personal information received and collected by www.angelwingsart.co.uk and how it is used:

a) information relating to any transactions carried out between you and I on or in relation to this website, including information relating to any purchases you make of goods or services
b) information that you provide for the purpose of subscribing to website services, email notifications and/or newsletters
c) any other information that you choose to send
Your Personal Information
Personal information submitted via this website will be used for the purposes specified in this privacy policy or in relevant parts of the website.
I may use your personal information to:
a) send to you goods purchased via the website, and supply to you services purchased via the website
b) send statements and invoices to you, and collect payments from you
c) send you email notifications which you have specifically requested
d) deal with enquiries and complaints made by or about you relating to the website
I will not without your express consent provide your personal information to any third parties for the purpose of direct marketing.
Security of your Personal Information
I will take all reasonable technical and organisational precautions to prevent the loss, misuse or alteration of your personal information.
I do not store credit card details nor do I share customer details with any 3rd Parties.
Payment Policy
All Angel Wings Art website and invoiced financial transactions are handled through my payment services provider, PayPal. You can review the PayPal privacy policy at www.paypal.com. You DO NOT need a Paypal account to place an order as you can checkout securely as a guest using a variety of debit/credit cards.
Portable Payments are processed by my Card Provider RBS WorldPay. Information on how WorldPay works can be found Here.
I will share information with the above only to the extent necessary for the purposes of processing payments you make and dealing with complaints and queries relating to such payments.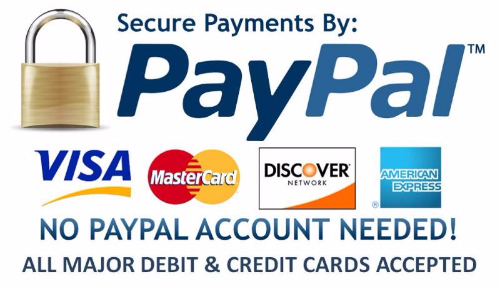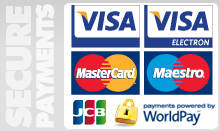 Disclosures
I may only disclose your Personal Information:
(a) to the extent that I am required to do so by law
(b) in order to establish, exercise or defend my legal rights (including providing information to others for the purposes of fraud prevention and reducing credit risk).
Except as provided in this privacy policy, I will not provide your information to third parties.
Copyright Notice
The copyright in this website and the material on this website (including without limitation the text, computer code, artwork, photographs, images, music, audio material, video material and audio-visual material on this website) is owned by I, Jayne Tunney and my licensor's.
You must not adapt, edit, change, transform, publish, distribute, broadcast, or show in public this website or the material on this website (in any form or media) without prior written permission.
The Protection of Copyright is very serious. If it is discovered that you have used copyright materials in contravention of the licence above, legal proceedings may be brought against you seeking monetary damages and an injunction to stop you using those materials. You could also be ordered to pay legal costs.
Third Party Websites
www.angelwingsart.co.uk contains links to other websites and I am not responsible for the privacy policies or practices of these third party websites. You should consult the respective privacy policies of these third-party sites and advertisers for more detailed information on their practices.
www.angelwingsart.co.uk's privacy policy does not apply to, and I cannot control the activities of, such other advertisers or web sites.

Policy Amendments
I, Angel Wings Art, may update this privacy policy from time-to-time by posting a new version on the website. You should check this page occasionally to ensure you are happy with any changes.
Contact
If you have any questions about this Privacy Policy, Terms & Conditions or the treatment of your Personal Information, please write to me by email to angelwingsart@live.co.uk , use the Contact Me Button on the Left or by post to -
Angel Wings Art, 3 Oak Terrace, Keighley Road, Laneshawbridge, Lancashire, BB8 7HT. 2011-2018.