I share with you through this site my fabulous journey alongside my Spirit Team and Angels. I hope you enjoy your visit and can see the fun, laughter and tears that have brought Angel Wings Art here into your life.
Meet Jayne...International Angel Artist, Intuitive Reader, Reiki & Holistic Practitioner, Creative & all round Angel Lady! I have always loved drawing and painting from being little and it was my favourite pastime taking me to faraway places in my mind. Spirit have also been with me my whole life and I love the journey they have taken me on albeit a difficult one at times. My career path took me into Rehabilitation, Counselling, Health Care and Training people with a Visual Impairment so my arty side sadly got left behind whilst I pursued what I thought was to be my career.
With the sudden passing of my first husband in 2010, spirit made me look within myself and connect more profoundly with the Spirit World. It turned my world upside down however my faith brought me through with guidance, encouragement and strength. And soon after I realised the Angels had been helping me all along.
In the last twelve years I have been developing, learning and growing more and more with the help of my wonderful Angel Team. Angel Wings Art became the perfect combination of Spirituality, Art and Creativity with the push I needed from Archangel Michael!


My Angel paintings and drawings have now travelled across the world bringing comfort, strength and hope to many. Each one is unique and comes with a Certificate of Authenticity so that you know it is truly special. I mainly work in acrylics, watercolours and pencil however I do sometimes use mixed media, gold leaf and always sparkles! To make your Angel truly shine for you.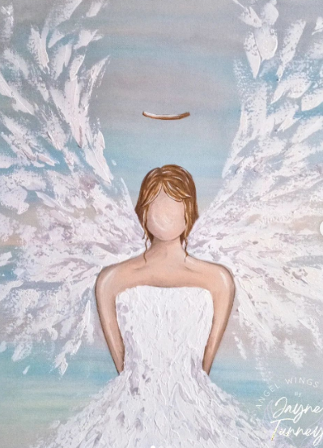 I do hope that my beautiful Artwork can bring some Love and Peace to those who seek and need it. Connecting to your Angel and Spirit Guides can help develop your own psychic skills and bring insight into your own life. Further information about Archangels and the Angelic Kingdom can be found HERE or if you would like to order your own Personalised Art follow this LINK Let me help build your spiritual connections and see what your spirit team wish to say to you xx
Allow each thought & dream to sparkle before dismissing it as you never know where it might lead xx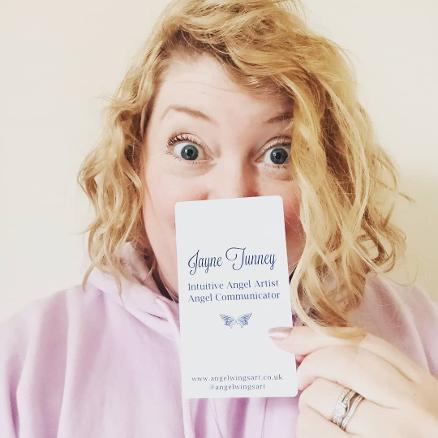 My Favourite Poem
The following is a poem my Great Nana told me when I was little and has stayed with me since. I hope it resonates with my work that I offer to you:
Some Peace, Some Joy, Some Quiet Content
Some Love, Some Understanding
Some Hope, Some Kindness I can give and give without demanding
To folk around me, troubled souls, the lonely and the grieving
My heart is blessed in giving this, may theirs be in receiving.
Little Facts About Jayne....
Angel Colours appear to me like a gentle blanket placed around your shoulders by your Guardian Angel. This can be one colour or a mix woven together. I paint what I see and feel as guided by the Guardians.
Archangels appear like huge beams of light and fill my room! They drop in when energy changes or they need to pass on a message. Sometimes this can be quite amusing other times frustrating if I'm in the middle of earthly work like washing the dishes!
I believe we all have a Guardian Angel and just need to connect with them to start a wonderful journey of learning and growing.
As a child I was a natural Clairvoyant; seeing and conversing with 'invisible friends'. However I wanted to be a Spiritual Healer as a child before the Angels took over!
I have a seriously sweet tooth and love chocolate way too much, it's definitely the way to my heart. I also love a good cuppa and a chat, that 's where hubby has to keep me on track!
We have three children, two dogs, three bantams plus we also host two Mind Body Spirit Events, Reiki Share Groups and run our lovely Online Angel Shop...yes we are extremely busy but are blessed we have such wonderful, supportive people in our lives.
Over the years I have featured in many magazines including Best, Fate & Fortune, Spirit & Destiny, The Daily Mail, Lancashire life...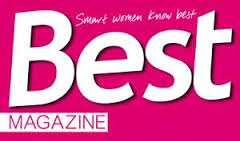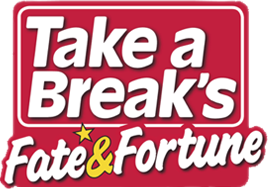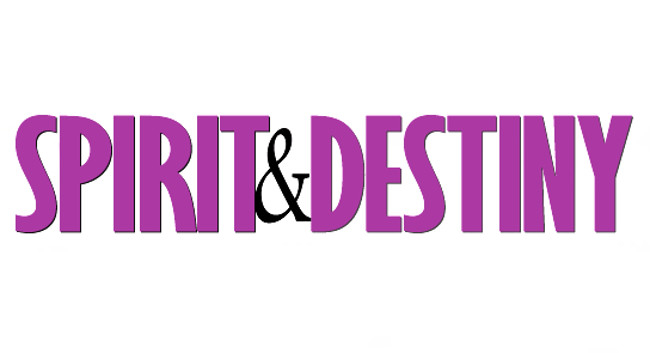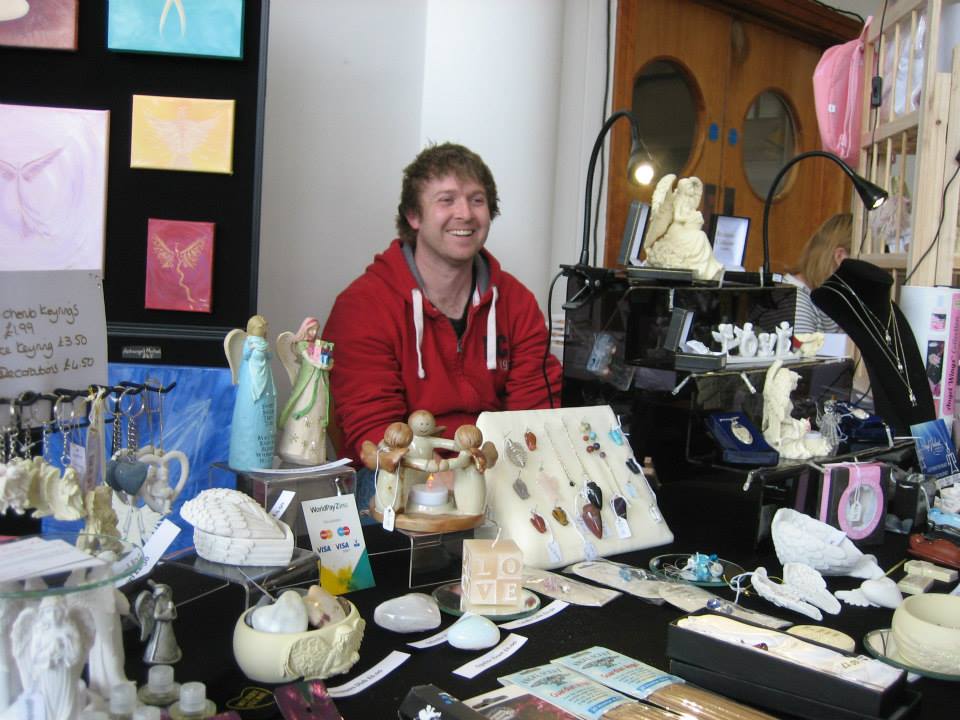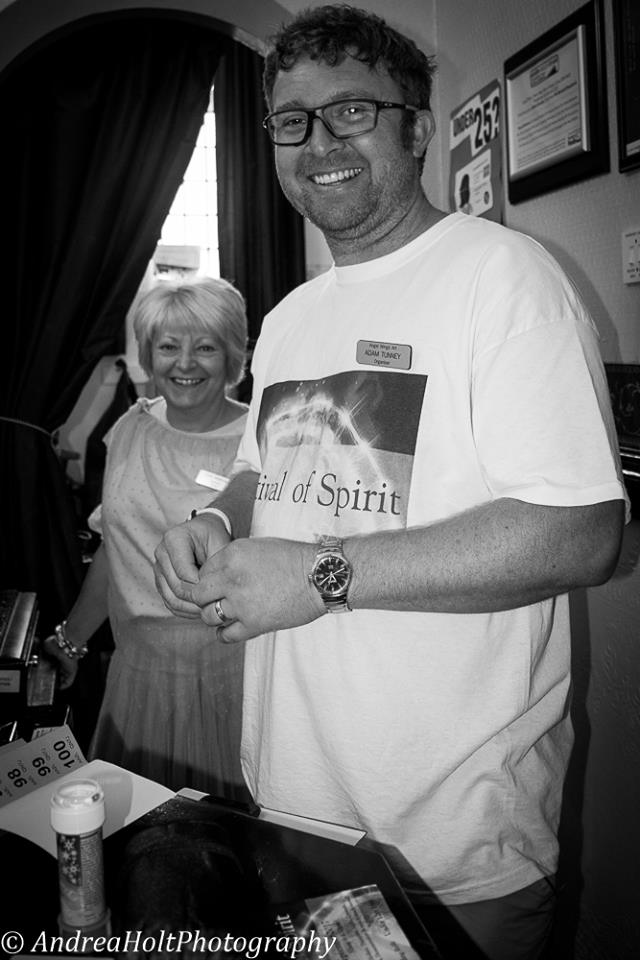 Join us on our Facebook Angel Wings Art Page for day to day chat, photos of events, distant healing and special offers! I have over 6000 Angel followers from around the world. We also took to Instagram in 2019 @angelwingsart and have been learning hashtags #loveangels #believeinangels #angelwingsart xx