I share with you through this site my fabulous journey alongside my Spirit Team and Angels. I hope you enjoy your visit to our website and you can see the fun, laughter and tears that have brought Angel Wings Art here into your life.
Meet Jayne...Artist, Reader, Holistic Practitioner, Angel Lover, Creative & Angel Communicator! I completed my Art A Level back in 1998 however I have always loved drawing and painting from being little! My career training took me into Rehabilitation, Counselling, Health Care and Training people with a Visual Impairment so my Arty side got left behind.
We all suffer ups and downs along the path of life and the sudden loss of my first husband made me look within and connect more profoundly with the Spirit World. I come from a Healer and Clairvoyant family and have been developing more and more with the help of my wonderful Angel Team. So this became the perfect combination of my Spirituality, Art and Creativity. At first it was a struggle between grief, faith and two children. However I believe it was also a kick to put me on the right path and with the strength of Archangel Michael I kept going.


Angel Wings Art
truly came to life when I was asked to create an
Angel Painting
for comfort and after asking
for inspiration from my Spirit Team...the above Angel appeared! After the initial request, this Angel spread the word and my calling began. Since then I have been completely led by my Angels
to hundreds of people, places and experiences. This has taken trust and faith however my Angel paintings and drawings have travelled across the world bringing comfort, strength and healing to many.
I have promised to work for Spirit and share their world with others, so this is how my site came about....I hope that my beautiful Angels can bring some Love and Peace to those who seek and need it....I also hope that they can allow you to open up to the special gifts that they can give us. Connecting to your Angel can help develop your own skills and bring insight into your own life. Information about Archangels and the Angelic Kingdom can be found HERE or if you would like to order your own Personalised Angel follow this LINK xx
Allow each thought & dream to sparkle before dismissing it as you never know where it might lead xx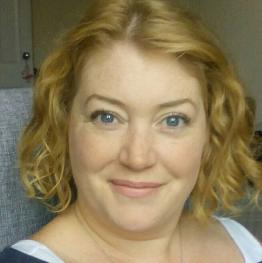 My Favourite Poem
The following is a poem my Great Nana told me when I was little and has stayed with me since. I hope it resonates with my work that I offer to you:
Some Peace, Some Joy, Some Quiet Content
Some Love, Some Understanding
Some Hope, Some Kindness I can give and give without demanding
To folk around me, troubled souls, the lonely and the grieving
My heart is blessed in giving this, may theirs be in receiving.
Little Facts....
Angel Colours appear to me like a gentle blanket placed around your shoulders by your Angel. This can be one colour or a mix woven together.
I believe we all have a Guardian Angel and just need to connect with them to start a wonderful journey of learning and growing.
As a child I was a natural Clairvoyant; seeing and conversing with 'invisible friends'. However I wanted to be a Spiritual Healer as a child before the Angels took over!
I have a seriously sweet tooth and love chocolate way too much, it's definitely the way to my heart. I also love a good cuppa and a chat, that 's where hubby has to keep me on track!
We have three children, two dogs, five chickens plus host three Mind Body Spirit Events, Spiritual Development Groups and run our lovely Angel Shop...yes we are extremely busy but are blessed we have such wonderful, supportive people in our lives.

Join us on our Facebook Angel Wings Art Page for day to day chat, photos of events, distant healing and special offers! I have over 4500 Angel followers from around the world. We also took to Instagram last year @angelwingsart and have been learning hashtags #loveangels #believeinangels #guardianangels xx