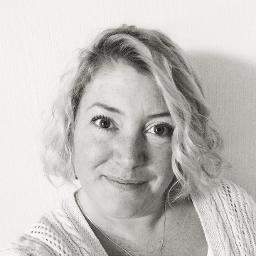 Welcome to the wonderful intuitive Rune and Angel Oracle Card Readings Page. Jayne Tunney is a Psychic Angel Artist based near the lovely town of Colne in Lancashire. For many years she has been working closely with Spirit Guides, Angels and Spirit Loved Ones through beautiful higher wisdom readings and holistic therapy. Her aim is to bring guidance, understanding and divine messages through these Rune & Angel Card Readings, and of course her channelled Spiritual Angel Paintings.
Jayne developed her own oracle deck with watercolour Angels called Angel Energy Oracle Cards in 2021 and it sold out within weeks! Prompting a Re-Release in 2022 and a brand new oracle deck featuring Archangel Metatron in early 2023. She truly understands what you are seeking from your reading and how best to get the answers you need from divine guidance!
A message from Jayne... Angel Card Readings are excellent for finding out about how your Guardian Angel and the Archangels are helping you in your life right now. I offer insight into different areas of your life such as relationships, career and health.
Occasionally I also add in Animal Guide and Fairy Oracle Cards too as they can be useful for clarity on what you need to change, work on or develop.
My 1-2-1 Readings may also include psychic and clairvoyant information and connections from loved ones. Bringing a full rounded reading from the past, present and future.
Choose what you are drawn to from the above options as this is your intuition telling you what you are needing right now. We all have intuition but the hard part is acting on it! I look forward to reading and connecting with you. Bringing through spiritual information and guidance for your highest soul purpose to help your journey through this life time. If you don't feel ready for a reading perhaps find comfort in one of our lovely Guardian Angel Gifts.
"We are all Angels. We just need to remember how to fly!"
(As required by Law I have to state that readings are for entertainment purposes only and that should you need medical, legal or professional assistance of any sort you must seek this out with the relevant body. My guidance falls under free will and you have a choice to act as you wish with any advice or information offered in your reading.)
How Long Will It Take For My Order To Arrive?
Angel Card Readings via Email can take up to 4-5 days depending on when the order is placed. I hand type every reading and do not do these over a weekend. Hence ordering on a Monday it should be complete by Thursday, whereas ordering on a Friday it could still take until the following Thursday to be complete. I aim to be as quick as possible however waiting lists do occur so please ask for an estimate if it is for a special occasion.
Quick Tip: Sometimes they end up in Junk/Spam as they are being sent from a business email! So please do check however you will also receive a notification dispatch email at the time of me sending it to you as well.
We want to give you great customer service with a friendly, personal touch where you can find all your Angel needs! Our passion is the Angelic Realm and all the
wondrous
things that the Angels can help us with. We hope our one stop shop will give you a fantastic shopping experience and you can discover all you need to at the same time about Archangels, Connecting to Angels and Working with Your Guardian Angel. If we can help in any way please do get in touch as we are happy to create bespoke Angel Gifts for loved ones, special occasions or to help your personal connection.
Angel Wings Art® 2023 All Rights Reserved
Address - 3 Oak Terrace, Laneshawbridge, Lancashire, BB8 7HT
Email - angelwingsart@live.co.uk