My next event is at The Muni in Colne, Lancashire and has a wonderful energy to it! With refreshments and free parking you can stay as long as you like. Colne Town Centre has a wonderful variety of shops, cafes and restaurants so why not make a day of it. Meet local services and therapists in a warm, comfortable environment. There will be a £2 entry which includes raffle prize draw too so you could win one of the fantastic products or services on offer. Children are £4 with plenty of festive activities for them to do, story telling, character meets and more! Take a look at the website for times of workshops, demonstrations & extras!
I look forward to seeing you on Sunday 10th December between 11am and 4pm...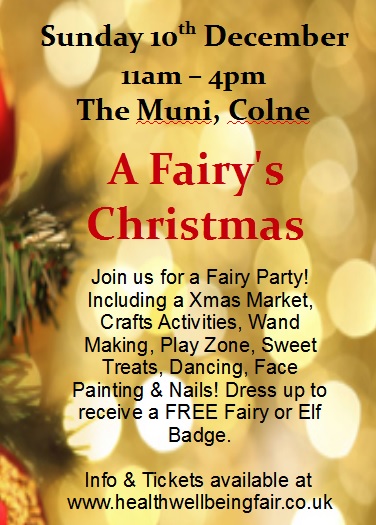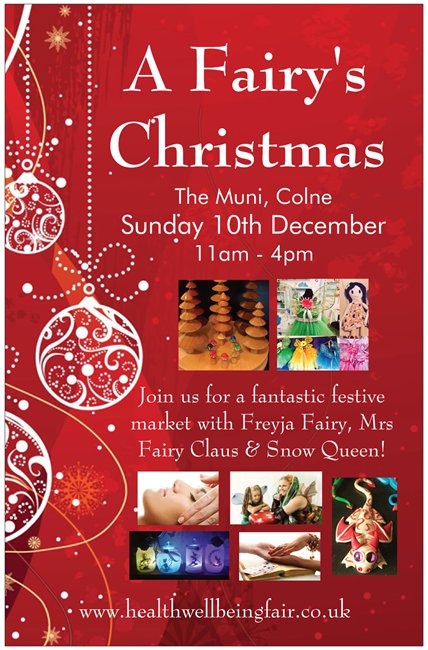 Exhibitor List Ideas:
Me-Angel Wings Art!
Aroma Indulgence with 100% natural & organic body lotions
Lisa Wright Handmade Jewellery
Gayle Sheldon doing Angelic Reiki, Crystals & Jewellery
Bev Waller from Purple Aura doing Angel/Tarot Readings & Crystals, Buddhas, Bowls for sale
Ainsley Macadam from Clinicare UK Talk on 'The Universe in You' in the Workshop Room
Beverley Fox doing Mini Soul Plan Readings & Gifts
Michelle Monk:Indian Head Massage & Reflexology
Christine Brown Tarot & Ribbon Reader
Mussarat Rahman Spiritual Artist & Creator
Freyja Fairy providing fun & frolics and Fairy Gifts!
Joyce Stephenson with Crystal Light Healing Theragem
And many more on the website!!