My next event is at Towneley Hall, Burnley, Lancashire and has a wonderful energy to it! Meet local services and therapists in a warm, comfortable environment. There will be a £3 entry which includes raffle prize draw too so you could win one of the fantastic products or services on offer. Children are free and there will be plenty of workshops & demonstrations too.
I look forward to seeing you on Sunday 20th May between 10am and 4.30pm...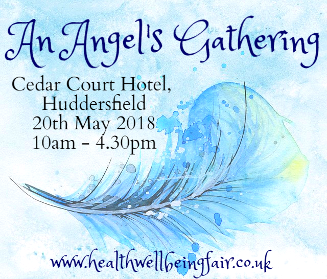 Exhibitor List Ideas:
Me-Angel Wings Art!
Aroma Indulgence with 100% natural & organic body lotions
Audrey Godber Handmade Jewellery
Gayle Sheldon doing Angelic Reiki, Crystals & Jewellery
Bev Waller from Purple Aura doing Angel/Tarot Readings & Crystals, Buddhas, Bowls for sale
Ainsley Macadam from Clinicare UK Talk on 'The Universe in You' in the Workshop Room
Beverley Fox doing Mini Soul Plan Readings & Gifts
Christine Brown Tarot & Ribbon Reader
Mussarat Rahman Spiritual Artist & Creator
Kay Austerberry Body & Emotion Code Therapy
And many more on the website!!