My Holistic Therapies include Spiritual Healing, Crystal Therapy, Reiki and Chakra Balancing. You may choose one or have a combined treatment for no extra cost. I generally allow an hour so that there is time to relax, discuss any areas you wish to work on and offer feedback at the end too.
Prices are £20 for the therapy(s) you choose within the hour.
I work from home or can travel to you within the Pendle, Skipton, Keighley districts. A small additional charge may be applied depending upon distance but this is always made clear. I will soon be offering my therapies from The Arcade in Colne too! We are busy creating a lovely space for therapies and readings so watch this space!
FAQ
Can I sit up? Yes, you need to be comfortable and relaxed. So if you prefer sitting rather than laying or are inhibited due to health/medical reasons this is completely fine with me.
Can I use my own bed? Yes, again comfort is so important. At my home I have a therapy bed which I can bring with me however if you prefer your own bed, have a bed downstairs or a comfy chair then we can use that too. Your body and mind need to be in a state of relaxation so we can use whatever you feel is right.
Do you do discounts on block bookings? I can work out a set price for you depending on how many sessions you wish to book however payment would need to be split into two groups. Half up front and half when we reach the halfway point.
Will I get tired afterwards? Some people do feel tired for a short while due to entering a relaxed state and the therapies doing their work. It shouldn't last more than 24 hours. Some people also feel thirsty, warm or cold, light headed or dizzy. This is nothing to worry about, you just need to take it easy if you do experience any side effects. Most people just feel lighter and brighter!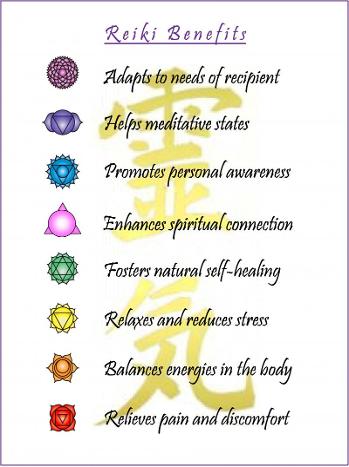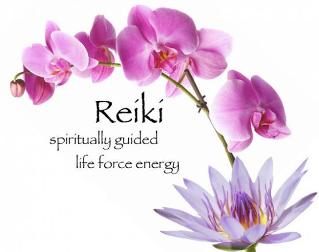 What is Reiki?
This is the belief that everyone and everything is made of energy. In a treatment I guide the positive energy of the universe through you to clear away any negative energy which can create blocks, illness or the equivalent of knots in our energetic fields! It also looks at your chakras and uses special symbols that hold particular energies for healing. These are mentally placed on areas needing help too. It is excellent for feeling grounded, removing blocks in your life and general wellbeing.
What is Spiritual Healing? This is where spirit, Angels, guides etc come to aid in our healing. They connect through myself and pass their love, strength, healing skills and energies to you. You do not see or hear spirit as they are simply working through me in the same way that I deliver reiki. My hands feel warm and you may experience this heat. Spiritual healing is divine and comes from pure love and light.
What is Crystal Therapy? This is where I tune into my crystals and place them around you in a way that will assist in your healing process. I use chakra crystals, clear quartz, rose quartz, obsidian, amethyst and citrine. If your hands and feet aren't too tickish I will also work with my crystals on your reflexology points. Each crystal has its own properties and works on specific areas by drawing out any negative energy, re-aligning the structures of our body and passing to you all the positive attributes of that particular crystal.
What is Chakra Balancing? This is where I look (in my minds eye) at your chakra points...how they are spinning, what speed and colour intensity. Our chakras link to areas in our physical body, mind and spiritual body. If one is out of alignment it can have a big impact on the others and cause illnesses which we would never connect with another part of our body. In balancing them out, it can create a calmer, clearer and energised you!
Join me on my Facebook Angel Wings Art Page for day to day chat, photos of events, distant healing and special offers! I have over 3000 Angel followers from around the world!
Holistic practices are not a replacement for traditional medical treatments. They are to support, work alongside or kick start any treatment that you may be having. If unsure please seek medical advice first. I am always happy to discuss your needs or wishes to see what will work for you. The majority of people receive an holistic treatment to help with: spiritual or mental shifts that they are going through, to aid with clarity of mind, sleep issues, anxiety, confidence, bereavement, spiritual development, understanding physical ailments, relaxation, stress issues, general feelings of being unwell with no actual cause, depression and wishing for more energy or drive; to name just a few.