Below are a selection of lovely reviews received from Angel Card Readings, Angel Art and Guardian Angel Gifts. We love to hear from you so please do drop us an email with your feedback or via Trustpilot....
"Good morning Jayne, I am e-mailing to let you know that I just received your beautiful drawing and channelled message. I can't quite put into words how utterly grateful and blessed I feel right now having this with me. I understand why I have this spirit guide with me. We have a similar life journey, although he was most definitely a lot more thoughtful and patient than me. I am learning and that's why I was drawn to studying mindfulness after a life time of pain, trauma and loss. I am also an artist but not a psychic artist. You are an amazing gift to this world." M Middleton Spirit Guide Drawing
"Jayne is truly a beautiful soul that is very talented. I'm always left feeling supported and uplifted whenever I've engaged with her. Highly recommend 👍" Chrystal Wanstall/ Personalised Angel Painting

"Many Thanks for my Beautiful Card..Absolutely Perfect!" Mrs Varley/ Angel Gift & Card
"Hi Jayne its Franci here saying thank u for the lovely Angel card"...."Take care Jayne and Thank You once again"
"My friend lost a baby girl last year and your card of love & strength was perfect for her...thankyou so much for the beautiful Angel" Mrs Kyle/ Angel Greeting Card
"Really beautiful and very heart felt card, made it very personal to my mum, many thanks Jayne" Mrs Emmott
"Your paintings are stunning and I love the sparkle, perfect for my little girl's room, she loves it too!" Mrs Thompson/ Angel Art
"My Angel arrived to-day and she is absolutely beautiful, and she will hang in my bedroom. I will be buying more from you for myself and family. Thank you again for my beautiful angel." Ms Rutherford/ Personalised Angel Art
"Thankyou for my lovely Christmas Cards, everyone has said how beautiful they are! I hope you do more next year as I will certainly be back!" Mrs Warby/ Angel Greeting Cards
"Thanks for sending the pins so quickly, they are lovely" Patricia/ Guardian Angel Gifts
"I have received my beautiful Angel paintings, and I have to say that they are everything I hoped they would be. Simply Stunning. I was so impressed by your amazing work it was very hard to choose, but the two that I picked seemed to call to me." Mrs Dexter/ Angel Art
"I received my paintings, thanks so much, they are really beautiful. Many thanks for my angels, I'm most certain I was guided to your site and will definitely purchase more paintings in the future." Mrs Kennedy/ Angel Art
"I just wanted to say how delighted I am with all the fantastic items that I bought for my daughters Christening. I looked at dozens of other web sites, and none of them had anything that matched the level of quality you provide.
The painting is perfect and a wonderful personal touch. Utterly delighted with the Angel key rings. They really are beautiful. You have really helped to make this a very special occasion.
My thanks again for all your hard work." Mrs Drummond-Finnis/ Guardian Angel Gifts
"Hi Jayne, I got my beautiful angel canvases today and they are amazing! Your art work never disappoints and I wanted you to know that they bring so much comfort to those they are given to. Thank you so much again for doing them for me. Kind regards Jenny"/ Angel Paintings
"My Dear Jayne.
Painting arrived yesterday afternoon, what can I say absolutely wonderful.
Thank you so much I am so pleased that I found your site all these years ago and you and you angels came into my life." Ms Rutherford
Clairvoyant & Angel Card Reading Feedback....
"My first Angel painting and reading from Jayne was about 4 years ago at a health and healing fair. It was very emotional for me as I was in a bad place at the time, but it gave me the strength to make huge changes in my life which put me back on the right path, I spent 2 years on my own, connecting with spirit and working on myself, I was back to being me!...I then met the love of my life, instantly we just knew we were meant to be. Recently we received our painted Angel's and were absolutely blown away with the message Jayne had sent from our Angel's. In a paragraph it pretty much summed up our relationship and how we feel about each other. Such comfort to know our Angel's are there watching over us. And the paintings are absolutely beautiful. Thank you so much Jayne, im so glad I met you that day, you really have changed my life, what you do is amazing xx" Kate Gregory

"Hi Jane i watched you on this morning and you were so inspiring. I'd just like to say I'm in a happy relationship with the girl of my dreams we haven't argued once I've learned what you told me to respect her feelings and we are so happy and I'd just like to say thank you for everything :-) xxx " Andrew
"Thank you so much for my lovely reading and my Angel is beautiful too!" Miss Lewis
"Omg WOW!!! My reading was simply amazing. Everything you said was absolutely spot on, this reading was very very much needed and I thank you from the bottom of my heart for it." Mrs Hagen
"Thank you very much, it has meant a lot to me hear from my Nan and that she is watching over me" Mrs Donnelly
"So so true, thank you and Love & Light to you xx" Mrs Leach
"Thanku for my reading xx very true xx and helpful guidance xxx" Miss Ireland
"My Angel really does reflect your reading and I will cherish her forever, huge thanks for both." Mrs Tate
"All the mediums I've been to see and you're the only one that's made me cry lol xx thank you" Ms Carter
"Thank you very much for my stunning angel and clairvoyant reading you where very accurate in the things that you said. I would definitely recommend you." Miss Higgins
'Would like to wish you a very happy xmas and new year Jane to you and all your family, thank you for all the inspiration and guidance you have given me this year you are amazing x' Ms Turner

"I would just like to say a huge Thankyou for my Rune Readings. They have helped enormously. Upon reading them it did bring a tear but on a good, positive note as I can imagine my loved one actually saying those things. Your readings are amazing." Mrs Whalley

"Thank you so much for my reading... it was extremely helpful as I am at a real crossroads with my career." Mrs Langstaff

"Hi Jayne. Thank you so m
uch, it's amazing, I've had a read at work and nearly burst into tears." Mr Richards

Contact Us
Email: angelwingsart@live.co.uk
Telephone: 07984483386
Angel Wings Art® 2011-Present. All images copyright of Artist Jayne Tunney.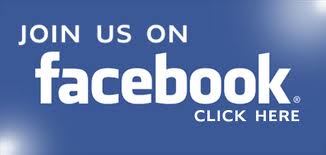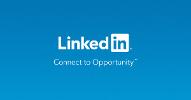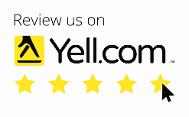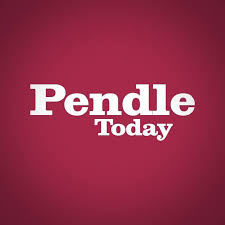 Heber Street Spiritualist Church, Keighley, West Yorkshire. A very warm welcome is extended to all who attend services here. Take a look to see a full list of speakers & events.
This website includes links to other Websites owned and operated by Third Parties. I have no control over the content of Third Party Websites, and Angel Wings Art accepts no responsibility for them or for any loss or damage that may arise from your use of them.