I am a Psychic Angel Artist, who has for many years been working closely with Spirit Guides, Angels and Loved Ones in Heaven. Take a look at About Us to discover more about my personal journey. My aim is for you to receive comfort, understanding and guidance messages through your Angel Card Reading and Angel Painting. Each Angel is created especially for you and they make wonderful gifts for New Baby's, Birthdays and Healing support too. Take a look below and be drawn to the one that helps with what you are needing right now! If you would like a 1-2-1 Clairvoyant and Angel Card Reading within Colne or Pendle area then please get in touch. Appointments are bookable at my home in Laneshawbridge, Lancashire or I can travel to you within a 30 minute radius.
Much Love, Light & Angel Blessings to You, Jayne xx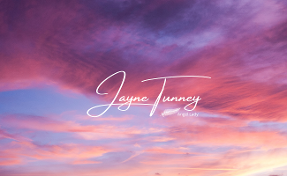 Personalised Angel Art with Messages!
Simply purchase the canvas size or style you would like and let me discover more about your Angel. These make lovely personal gifts for all ages and are a particular favourite for Birthdays and Christmas.
When purchasing an Angel Painting without a reading you will still receive a small Angel message on the reverse of your Certificate! This will be a description of the Angel colour meanings, how your Angel connected and what they are helping you with.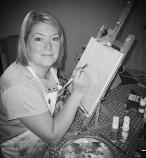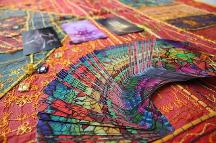 How Long Will It Take For My Order To Arrive?
Angel Card Readings via Email can take up to 4 days depending on when the order is placed. I hand type every reading and do not do these over a weekend. Hence ordering on a Monday it should be complete by Thursday, whereas ordering on a Friday it could still take until the following Thursday to be complete. I aim to be as quick as possible and please do check your Junk/Spam as sometimes they end up in there due to them being sent from a business email! Jayne x
Angel Paintings can be painted and posted within a few days however if you are purchasing for a special occasion I can post closer to the date to ensure it arrives in a timely manner for the special day. If you need an Angel in a rush it is best to send me a message so that I can give you a more accurate timescale and make sure that it will arrive in time. Please use the Whatsapp button or via our details on the Contact Us page.
Exclusive

Merchandise

Discover my Angel and Fairy Designs available at RedBubble! Choose from clothing, scarves, coasters, phone covers, bags, cushions, prints, mugs, water bottles and so much more. By clicking the images below it will take you to my RedBubble Art Page where you can browse and purchase any of the merchandise in my collections including Brand New Digital Art. So if you fancy a t-shirt with your favourite fairy on or an Apron with Archangel Michael then this is the next stop for you....Enjoy!

We want to give you great customer service with a friendly, personal touch where you can find all your Angel needs! Our passion is the Angelic Realm and all the
wondrous
things that the Angels can help us with. We hope our one stop shop will give you a fantastic shopping experience and you can discover all you need to at the same time about Archangels, Connecting to Angels and Working with Your Guardian Angel. If we can help in any way please do get in touch as we are happy to create bespoke Angel Gifts for loved ones, special occasions or to help your personal connection.
Contact Us
Email: angelwingsart@live.co.uk
Telephone: 01282 534274 or 07984483386
Angel Wings Art® Artist Jayne Tunney 2011-21
No Reproduction without Permission. All Rights Reserved.