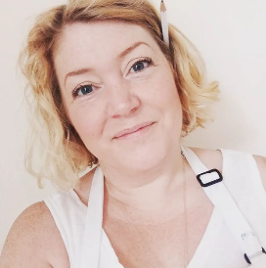 Welcome to my Spirit and Angel Art website, I am a UK based artist who loves exploring art practices to bring through the emotion and energy of the spirit world. I have painted and drawn for hundreds of people worldwide creating for them a moment of love and peace.
I work mainly using acrylics, watercolour and pencil on the very best quality canvases and archival paper to ensure your art lasts a lifetime. There are lots of prints available too, all include a certificate of authenticity and are energised with as much love as an original piece.
I love what I do and I feel very blessed to be able to channel energies who really do want to make a difference to people's lives and bring such happiness to so many.
Much love, light & Angel blessings to you, Jayne xx
Personalised Angel Art with Messages!
Simply purchase the canvas size or style you would like and let me discover more about your Guardian Angel. These make lovely personal gifts for all ages and are a particular favourite for Birthdays, Healing and Christmas.
When purchasing an Angel Painting without a reading you will still receive a small Angel message on the reverse of your Certificate of Authenticity. This will be a description of the Angel colour meanings, how your Angel connected and what they are helping you with.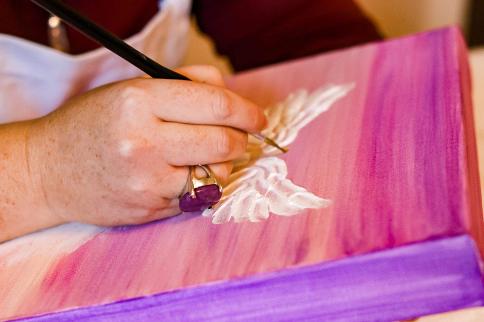 How Long Will It Take For My Order To Arrive?
Personalised Angel Paintings can usually be painted and posted within 4-5 days however I occasionally have a waiting list of a few weeks especially at busy times like Christmas. If you are purchasing for a special occasion I can post closer to the date to ensure it arrives in a timely manner for the special day, just leave me a message at checkout in the comments section. Alternatively if you need an Angel in a rush it is best to send me a message so that I can give you a more accurate timescale and make sure that it will arrive in time. Please use the Whatsapp button or via our details on the Contact Us page.

We want to give you great customer service with a friendly, personal touch where you can find all your Angel needs! Our passion is the Angelic Realm and all the
wondrous
things that the Angels can help us with. We hope our one stop shop will give you a fantastic shopping experience and you can discover all you need to at the same time about Archangels, Connecting to Angels and Working with Your Guardian Angel. If we can help in any way please do get in touch as we are happy to create bespoke Angel Gifts for loved ones, special occasions or to help your personal connection.
Contact Us
Email: angelwingsart@live.co.uk
Telephone: 07984483386
Angel Wings Art® Artist Jayne Tunney 2011-Present
No Reproduction without Permission. All Rights Reserved.