Browse our lovely Angel keyring gifts and thoughtful magnets. Choose your favourite colour or be guided by the Archangels -
Blue for Archangel Michael
Green for Archangel Raphael
Pink for Archangel Chamuel
Purple for Archangel Zadkiel
Yellow for Archangel Jophiel
Orange for Archangel Gabriel
White for Archangel Metatron
If you can't find the perfect one then please get in touch as we hand make each one with love so may be able to create something unique just for you!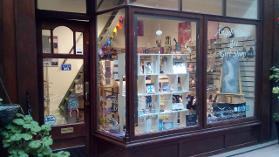 We have lots of Angel Gifts at our little shop in Colne, Lancashire so why not pop along to see what we have in store!
We can also make gift suggestions or make larger orders of Angel Keyrings for celebrations too. They make lovely Wedding Favours and Thank You gifts where a specific colour or theme is required.
"
The painting is perfect and a wonderful personal touch. Utterly delighted with the Angel key rings. They really are beautiful.
You have really helped to make this a very special occasion.
My thanks again for all your hard work."
Mrs Drummond-Finnis
"Fabulous service and very quick, just what I needed! Thank you very much and be back soon"Ms Alwood